Frank Dittenhafer answers some of the questions he fields most frequently, from 'What are you working on now?' to 'What's your favorite project?'.
When people know you own an architectural firm, and that your architectural skills have played a role in a wide range of restoration and new building projects around Baltimore and York, Pa., you tend to get a lot of questions about your work.
Frank E. Dittenhafer II, FAIA, LEED AP President of Murphy & Dittenhafer Architects certainly does. Here are the types of questions he fields most frequently.
What exciting projects are you working on now, Frank?
"Without a doubt, that is probably the most common question I hear," Dittenhafer says.
His answer, though, is always changing due to Murphy & Dittenhafer's diverse array of projects.
"Some firms specialize in one area — K-12 schools or healthcare, for example," he says. "We are a diversified practice, so we are always welcoming a steady stream of interesting work."
Historical and existing building restoration equal guaranteed excitement for Dittenhafer.
"The Forum building in Harrisburg is an incredible project for us," he says. "We restored the Forum's auditorium several years ago — the place you can hear The Harrisburg Symphony play. Now, we're doing the rest of the building."
The Forum in Harrisburg is a 1932 Art-Deco building, part of the Capitol Complex, and originally built for the Pennsylvania Department of Education.
"They moved out, so most of that 440,000-square-foot building is empty," Dittenhafer says.
Along with the State Library and the State Law Library on the ground level, The Forum features five above-grade stories and several below-grade levels.
"Overall, it's in very good shape, with some specific elements requiring sensitive care—windows, lime-stone cornices, facades, ceilings—but the primary assignment is to convert it into a state-of-the-art, contemporary office building that the state can reoccupy."
We're very excited to accomplish that goal.
Working on anything new?
"We're working on the Graham Center for Innovation and Collaboration right now," he says. "It will be a new 7,500-square-foot building constructed next to the Pullo Center on the Penn State York campus, overlooking York City."
They're creating a platform for faculty and business leaders to work with students, helping spark that entrepreneurial spirit and skill set.
"There will be a lot of open collaborative flexible space, on two levels, with natural daylight and views, and all the appropriate technology," Dittenhafer says. "It features flexible meeting areas, with modular furniture for students to develop their original ideas with the business community."
What is your favorite Murphy & Dittenhafer project?
"That's a little like saying, 'Which one of your children is your favorite?'" Dittenhafer says. "They're all my favorite."
But, to name just a few.
"The Susan Byrnes Health Education Center on South George Street, in downtown York, was a unique project," he says. "Nobody had ever created a health education center before in Central Pennsylvania."
Not many people had adapted a former car dealership into a health education center either.
"It became a question of how you turn the old Stetler Dodge building, with a "auto palace" showroom, service bays, and ramps, into a place kids would want to come to learn about health issues."
That was also one of the first major adaptive re-use projects in York City.
"It's something that I'm still very proud of," says Dittenhafer.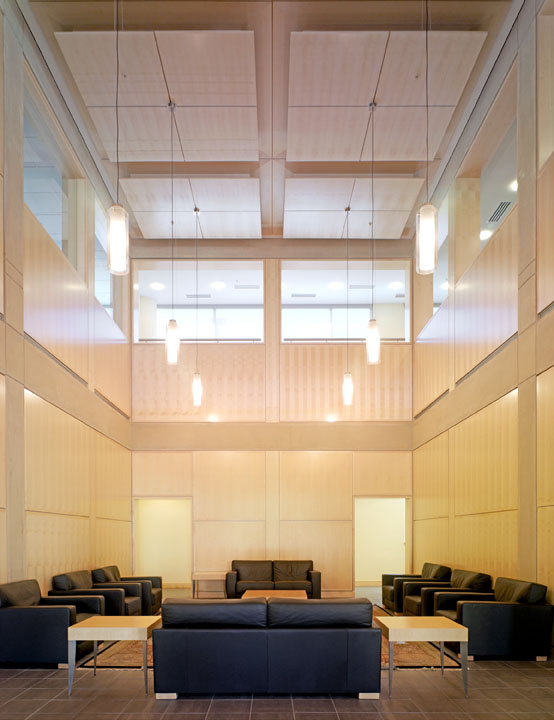 The University of Baltimore's Student Center is another favorite.
"It's a prominent downtown Baltimore City location," he says, "a new, five-story building with a glass corner. We decided that corner, on every level, should not be for conference rooms or offices, but should instead be given to the students as open lounge and collaborative study areas."
The university had just welcomed a new president, and his desire was to also include an arts component within the new building program.
"He said 'You just tell me what we should do it, and I'll raise the money,'" Dittenhafer recalls.
The result is a fantastic 220-seat recital hall and an adjacent multi-function space on the top level of their new student center building.
"We had the pleasure of working with people at UB who wanted to do something visionary to re-establish their campus identity and rebrand the university. They were open to exploring many "out of the box" architectural design and planning options," he says. "I'm very proud of that client collaboration."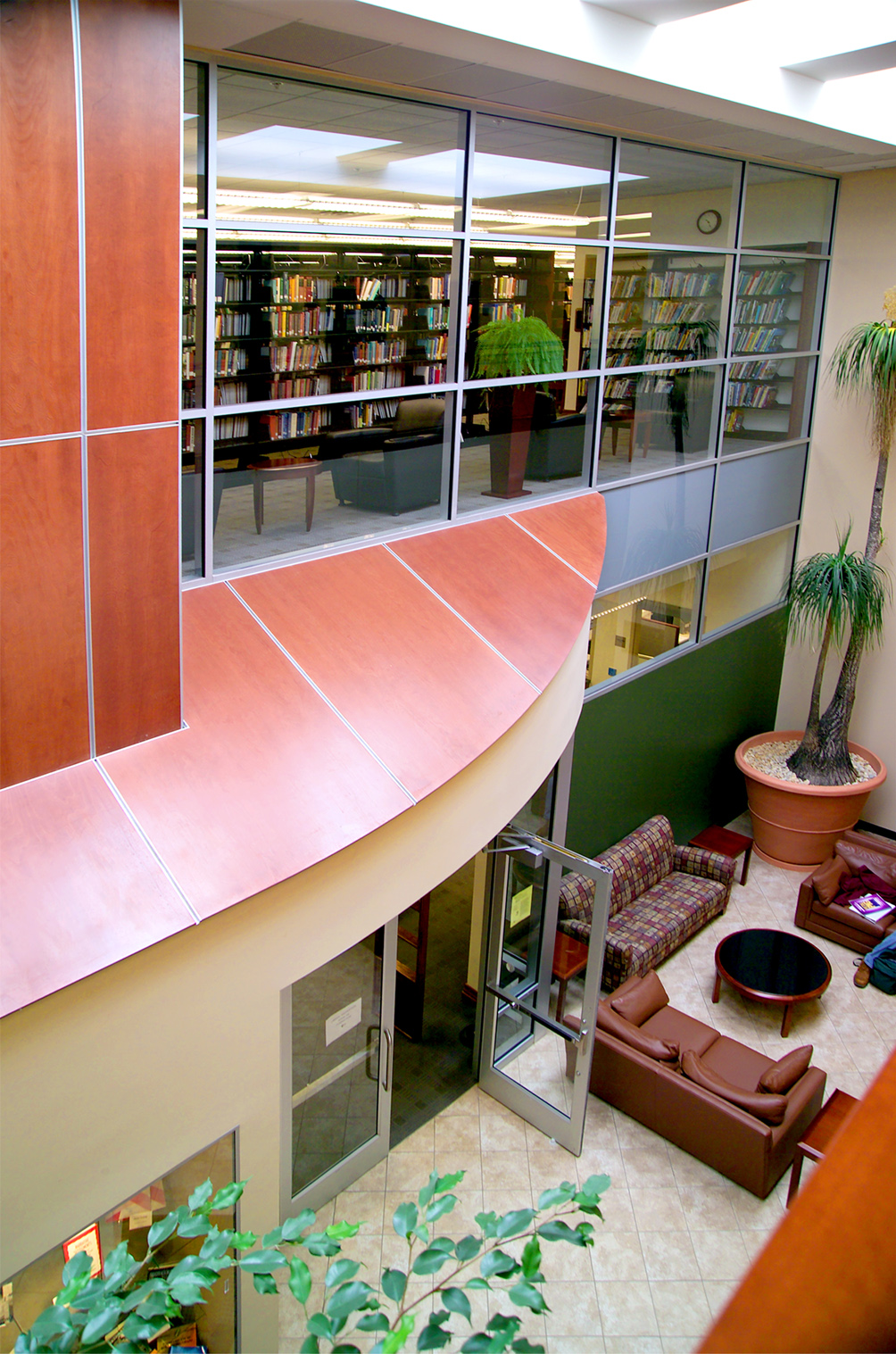 Another stand-out for Dittenhafer is The Pullo Family Center for Performing Arts at Penn State York.
"That entire project — the theater, the library, classrooms, the atrium — being able to work with the local Penn State York campus — and pull that off with a budget that was half of what most people would expect, was all very rewarding."
How do you split your time between Maryland and Pennsylvania?
"There is no set pattern," Dittenhafer says, "but it averages out to be about a 50/50 split."
His home office is in York, but his time is really dictated by which project he may be involved in each day or week- and what Pennsylvania and Maryland county that project calls home. It is not unusual for Frank to spend three to 4fourdays at M&D's Baltimore office located in Mt. Vernon at 805 North Charles Street.
"You have two states with different governmental agencies and varying setups with things like public school districts and higher education systems, but I have always felt that this is one cohesive region."
Many in the firm work on both sides of the Mason/Dixon line, and he feels they all enjoy that split. At the heart of it, Dittenhafer says he remains an Architect, a designer.
"We run Murphy & Dittenhafer as a profitable business, but that's not really what takes me back and forth across the line," he says. "I think it's important to maintain what you love. For me, that's the true aspects of Architecture, and I try to do that."