Ask Alexa or Siri to define a "white elephant," and they'll say something along the lines of a useless or troublesome possession, considered expensive, costly to maintain, or difficult to dispose of.
Pose that same question to Frank E. Dittenhafer II, FAIA, LEED AP of Murphy & Dittenhafer Architects, and he'll most likely tell you a white elephant is a tired, old structure, brimming with adaptive-reuse potential – and also design challenges.
"In different ways, each community seems to have these similar white elephant properties," he says, "vacant, underutilized buildings — marvelous structures that experienced other lives long ago."
People experiment along the way with how to make the best of these unused spaces: usually, few attempts are great stories of success. But, talk to Dittenhafer, and you'll discover that a blend of architectural expertise and a hearty respect for heritage seem to work every time.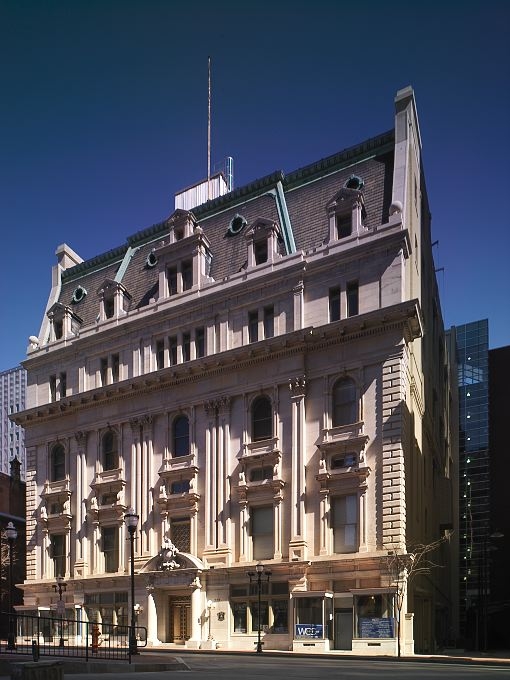 The Tremont Grand
The Masons of Baltimore erected their ornate Masonic Temple in 1866 for use as a meeting place and ceremonies.
"That building was one of the most magnificent structures in all of Baltimore," Dittenhafer says.
When the Masons decided to move from downtown Baltimore City to the suburbs of Hunt Valley, they left behind a stunning yet empty space with eight floors of ornate Corinthian rooms, intricate craftsmanship, and fine finishes.
"The building was shuttered and vacant for a long time," says Brad Fennel, Senior Vice President of WC Smith, a multidisciplinary real estate firm in Washington, D.C.
At that time, WC Smith was involved with the Tremont Plaza Hotel, the property next door.
"We were interested in the Tremont Grand because we knew it had a lot of possibilities as far as banquet space was concerned," Fennell says.
City officials had their eye on the property, too. A demolition permit was issued to create a parking facility.
"My business partner at the time, Michael Murphy, took on the charge of saving the Tremont Grand," recalls Dittenhafer. "The challenge was: What do you use this building for?"
The Murphy & Dittenhafer team answered that question by spearheading a diverse group within the community to repurpose the Mason's handiwork and reclaim its original grandeur. They adapted the modern requirements needed to create a conference and event center and a new 570-vehicle parking garage.
"We designed the connectors," Dittenhafer says. "The investment was significant. We brought in specialty restoration craftsman to ensure the correct level of care needed in areas like the plasterwork and the stained-glass preservation."
To create The Grand, as it is now known, they gutted the lower level and installed a state-of-the-art kitchen. They inserted freight elevators, then restrooms, mechanical, and electrical systems were upgraded, all in keeping with the original feel of the building's historic character.
"It is a magnificent success," Dittenhafer says.
Odd Fellows Hall
In downtown Shrewsbury in York County, just off the square, stands Odd Fellows Hall, constructed by the Independent Order of Odd Fellows in 1853. Since that time, it's served as everything from a pool hall to a grocery store.
In the late 1990s, Murphy & Dittenhafer's team came to the property as a collection of vacated apartments.
"There was rain coming through the roof, the large rooms had been cut up into smaller spaces, but if you took the time to notice, you could see vestiges of its heritage: brightly painted ceiling panels, decorative doors."
Across the street, a growing business was in search of a new home. Keller-Brown Insurance Services had always loved the building and decided to make it their new location.
"Once Keller-Brown purchased the property, we had some interesting discussions about how you approach repurposing a building of that age without destroying the integrity," Dittenhafer says.
When the goal is creating a modern space for commercial businesses out of a historic building, updates are usually the first order of business.
"You have to start thinking it through the basics," he says, "It's a multi-story building; where does the elevator go, where do the restrooms go?"
Today, four levels of office space house Keller-Brown Insurance Services and several other tenants. The architects relied on research with the Pennsylvania Historical Museum Commission to completely restore the building's Greek Revival façade.
"We also constructed a small, three-story addition to the rear of the existing building for exit stairs, mechanical rooms, bathrooms, and a lobby on each level," Dittenhafer says.
As a nod to the building's backstory, visitors can enjoy an assortment of photos, antiques, and artifacts related to the history of the "Odd Fellows" and the town of Shrewsbury.
"It's a nice, finishing touch," he says.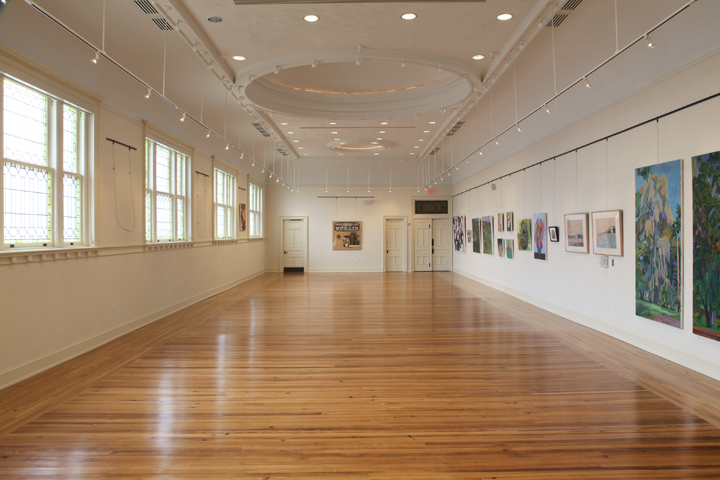 The Fraternal Order of Eagles (F.O.E.)
On West Philadelphia Street, across from York's Central Market, the former social club for the Fraternal Order of Eagles (F.O.E.) has come alive with creativity.
"After the F.O.E. moved out of downtown, the property sat on the market for a while," says Dittenhafer. "The unoccupied building began to deteriorate, and a group of us got involved because there was some concern about who would buy it."
A lot of work was done cobbling together various interests within the downtown community.
"It was a very organic process," Dittenhafer says. "It involved finding complementary groups."
Eventually, one of those groups — York College of Pennsylvania — decided to relocate its painting and drawing facility from the campus to the F.O.E. building.
"We saw it as a way to move York College to the city and bring our students downtown," says Dominic Dellicarpini, Dean of York College's Center for Community Engagement.
Renovating Marketview Arts — its new name — included preserving historical architecture, creating a mixed-use design for artist studios and two residential apartments, plus space for higher education, a gallery, and retail space.
"Now, York College students have their studio space downtown," Dittenhafer says. "Local artists rent studio space, display, and sell their work."
The aging downtown remnant is now a dynamic, six-floor, 20,000-square-foot base for creative activities, exhibits, and events.
"The Marketview Gallery is storefront space, open to the public, where local and regional artists can exhibit their art," says DelliCarpini. "It has become a very popular stop on First Fridays."
The Lafayette Club
Another of Murphy & Dittenhafer's adaptive reuse projects is York College's Center for Community Engagement.
"It was originally the home of the Small family during the early 19th century," says Dittenhafer, "but, in its heyday, it became home to what most people remember: the Lafayette Club."
The club's formal tone featured dark paneled walls, heavy curtains, enormous rooms, and impressive woodwork. But the most appealing feature for York College is that it sits directly across from the Yorktowne Hotel.
"It's the ideal location for our Hospitality Management program," DelliCarpini says. "To be functional, though, the kitchen had to be completely refurbished."
Now it's a learning lab for the school's Hospitality students, a place where they can cook, learn food safety, and manage a food venue, even execute events on site. But, the kitchen was just the beginning.
"As is the case with many of these older structures," Dittenhafer says, "we needed to address new mechanical and heating systems and introduce an elevator to connect the north and south sections."
The redesigned space fills a once stern, dark setting with lots of light, highlighting the high ceilings and incredible millwork from the 1800s. There are multipurpose meeting rooms and plenty of space for expansion in the future.
"We plan on bringing more classes downtown," DelliCarpini says. "First, it's classes, but then students begin to venture out and get a taste of the city, for entertainment or events. That's good for everybody."