"For us, it's about relationships, about making a better life for people where you can," says Frank Dittenhafer.
Frank Dittenhafer watched initially from the sidelines as the progress on York's Continental Square project slowed, then seemingly ground to a halt. It was a tough undertaking, he knew, trying to design an update for the city center while honoring a wide array of opinions.
Still, that initiative was a key piece of an important revitalization push downtown. It needed to get done.
The decision was made: Murphy & Dittenhafer Architects stepped up and did that work for the good of the city — almost all of it for free.
"We eventually just said, 'Let's put our arms around this thing and make it work,'" said Dittenhafer, FAIA, LEED AP, principal at Murphy & Dittenhafer Architects. "Not for the money, but because we felt it was very important, and we believed in it."
That project wasn't an anomaly. Rather, it's representative of a culture of community involvement at the firm that has led to countless hours of pro bono work, jobs that over the years were as well-received as they were rewarding.
"We got so many emails after that, saying how great it was that we got everyone on the same page," he said. "Really, it pulled an entire community together."
Gold Star Garden Concept Design 1
Gold Star Peace Garden Concept Design
Gold Star Peach Garden Plan
Innovation and Leadership Pavilion
Innovation and Leadership Pavilion
Innovation and Leadership Pavilion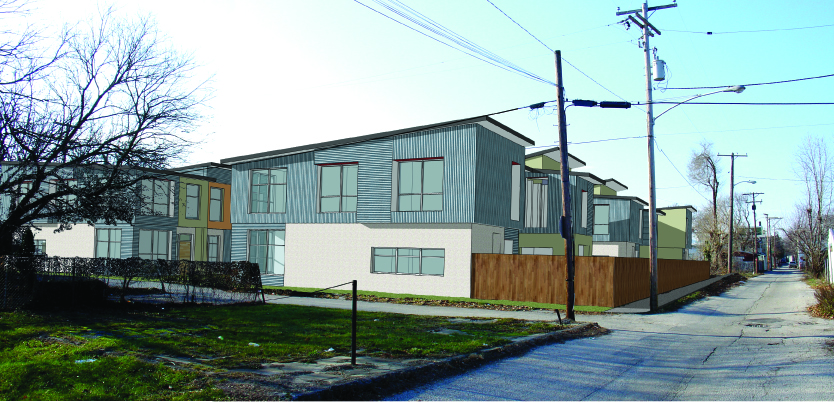 Project Hope Perspective view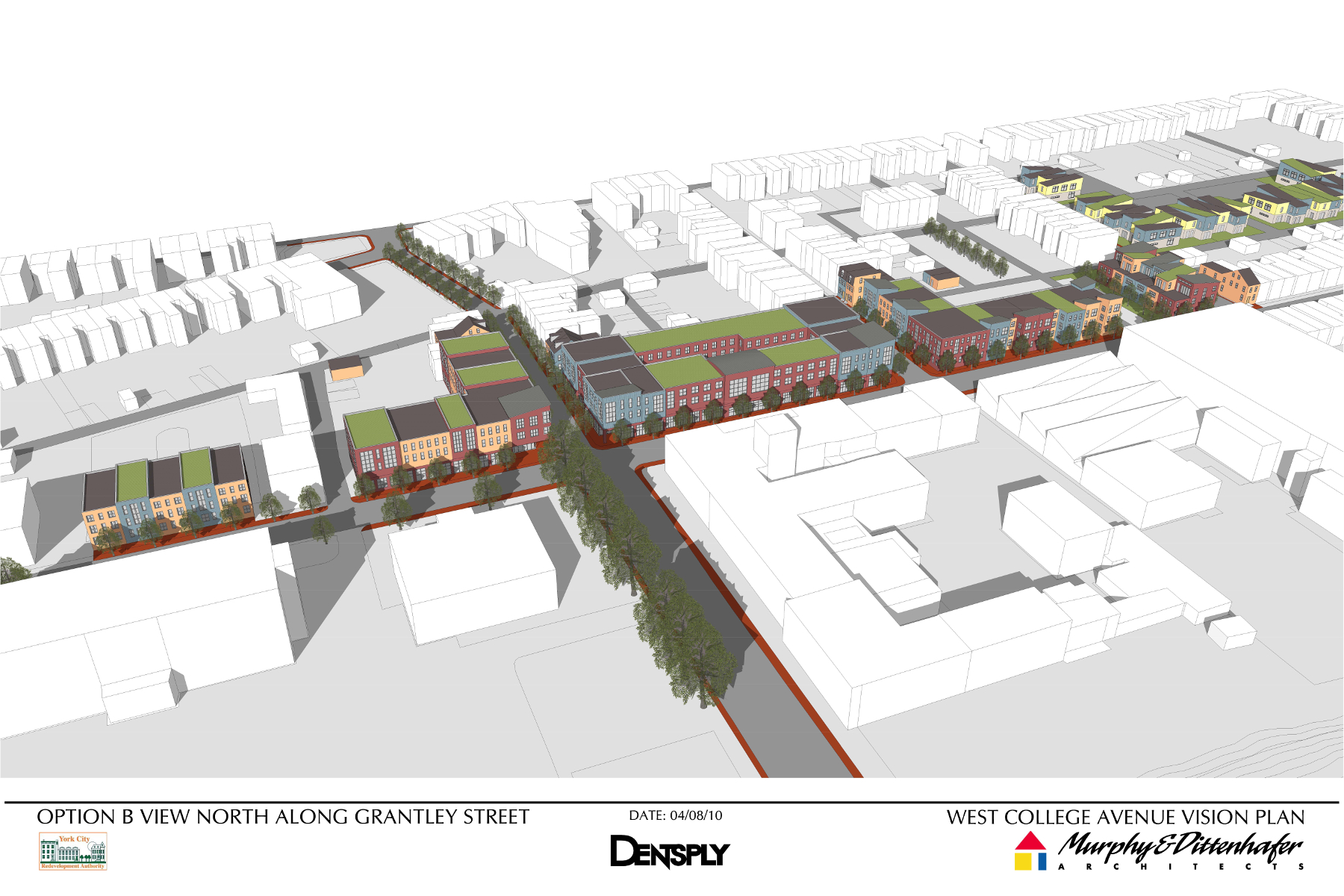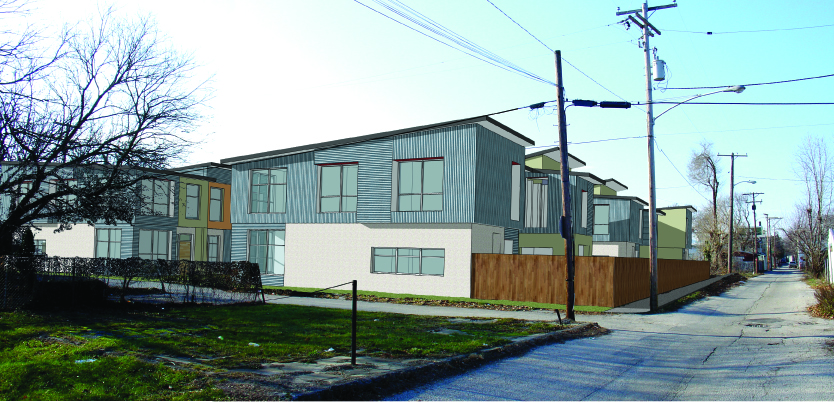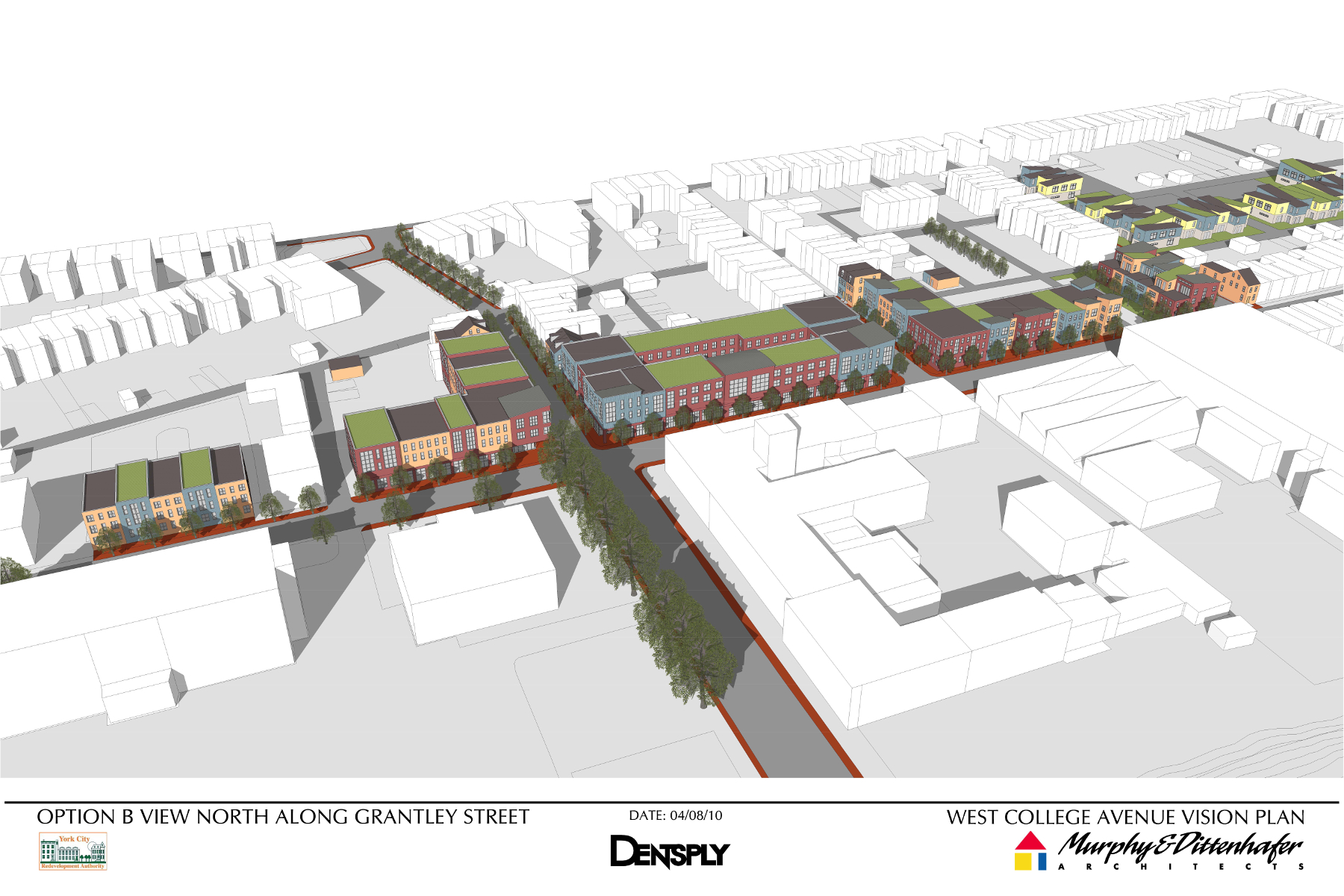 'Proud and privileged'
At St. Vincent de Paul of Baltimore's Head Start, something was playing havoc with the outdated HVAC system. It was a problem in search of an inexpensive solution – for the sake of the kids and others involved – and when the Murphy & Dittenhafer staff found out, they were happy to move the project forward – donating a substantial portion of their design and construction fee.
Sometimes, that's the way it works. M&D will get a call and agree to jump in and help, trying to make a difference where they can.
Other times, it's a community initiative that strikes a chord, like a downtown redevelopment project.
Murphy & Dittenhafer Architects was central to the extensive upgrades and expansion at York's Reid Menzer Memorial Skatepark, which today stands as a lasting monument to a young skateboard enthusiast. For years, M&D contributed ideas and designs, offering expertise as the site grew and changed.
It's a pro bono project Dittenhafer lists near the top of all such work, both for the quality of the finished product and for the spirit of the venture.
"We were proud and privileged to be a part of it," Dittenhafer said. "Early on, we said that to make this work, we'll do whatever it takes."
York Central Market Exterior
York Central Market Interior
York Central Market Interior
York Central Market Interior
Community first
Maybe it's as simple as a couple cans of paint. Not long ago, an existing client needed advice on what color was best for their downtown space. Or, maybe, it's an advanced rendering for a potential project.
M&D recently contributed pro bono work to a longtime construction management collaborator at Harrisburg Area Community College, as they looked to design a restroom building for a local youth baseball league at their ballpark. It wasn't a particularly complex project, but it helped a client.
It helped the community.
"Little things, little gestures, can sometimes make the biggest difference," Dittenhafer said.
The common thread is service. Dittenhafer points to an architect colleague from Nova Scotia, who likes to think of himself as the "town architect." That means when there's a local project that might benefit from his expertise, it's offered. When advice is asked for, it's provided.
When someone in this community needs help, Dittenhafer said, it's given.
"For us, it's about relationships, about making a better life for people where you can," he said. "I think we all benefit from that."