The history of M&D at Penn State York is one of innovation and of shared success.
When visitors walk for the first time through the staff entrance of The Pullo Center at Penn State York and look out over those long rows of seats, the reaction is always the same. Eyes widen. Jaws drop.
Go ahead and drop another quarter in the wow jar.
"That's what we've joked we should have: a jar for what people say when they first see it," says Holly Gumke, director of business services at Penn State York. "You just don't imagine seeing something like that on a campus our size."
But The Pullo Center is just one of several spots where you can feel the thoughtful touch of its designer, Murphy & Dittenhafer Architects. In fact, M&D's collaborative efforts with the university can be seen across campus. It's a tradition that continues to grow.
"Throughout this relationship, we've worked with a group of people that really cares and really wants to make students' lives better," says M&D's Frank Dittenhafer, FAIA, LEED AP. "For me, it's been a privilege just to get to know them."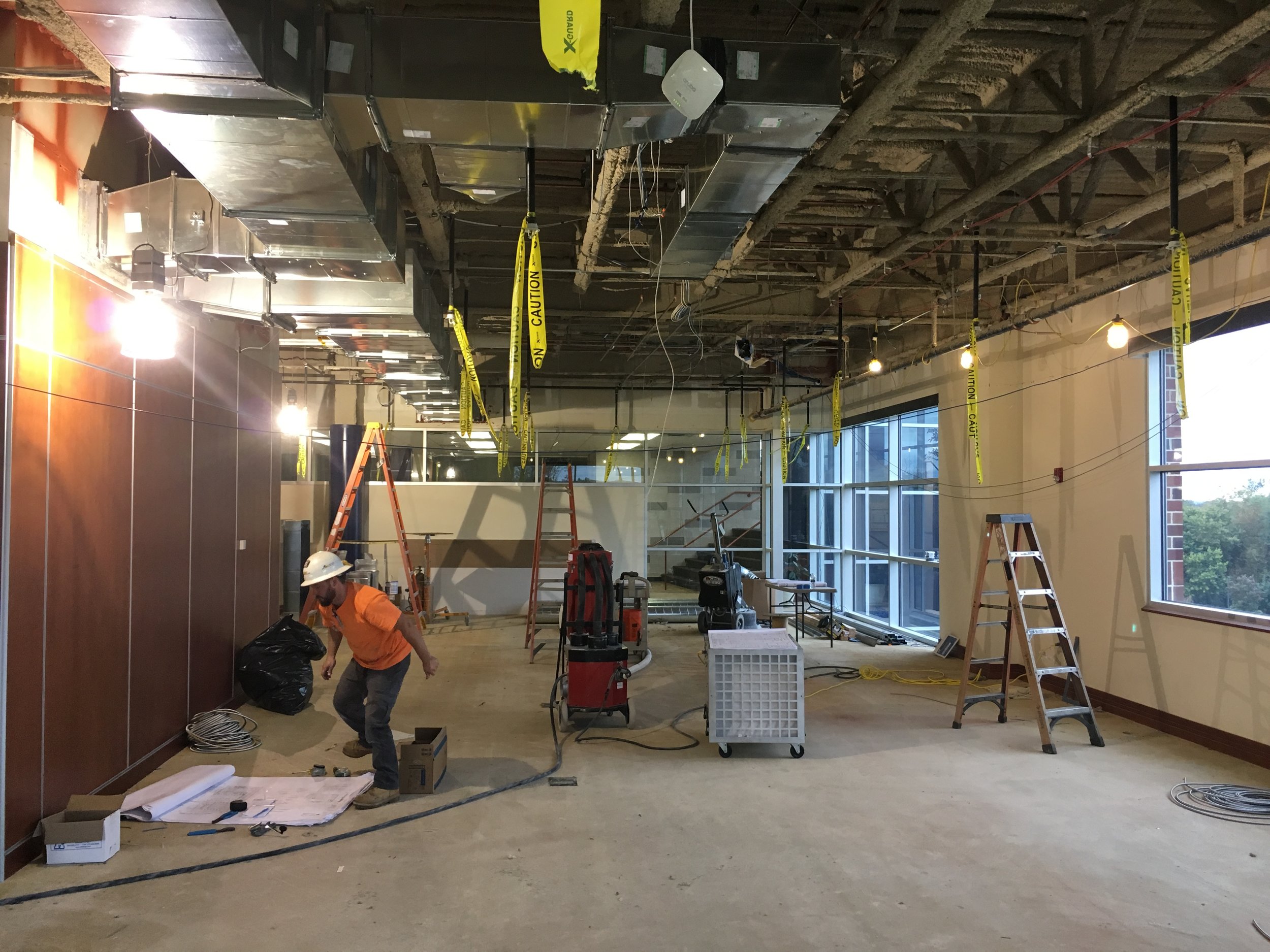 Nittany Success Center, construction
Nittany Success Center, construction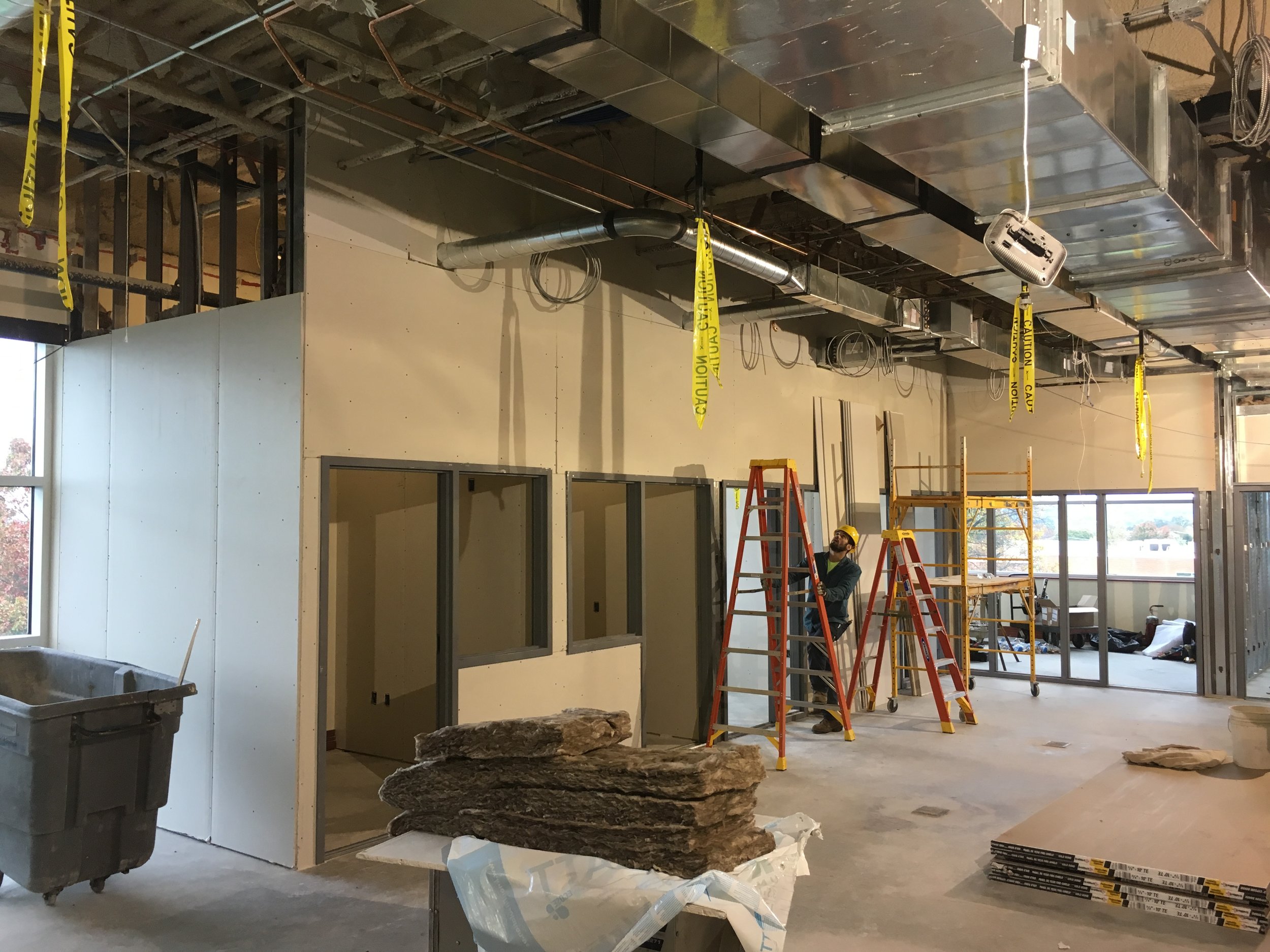 Nittany Success Center, construction
Nittany Success Center, construction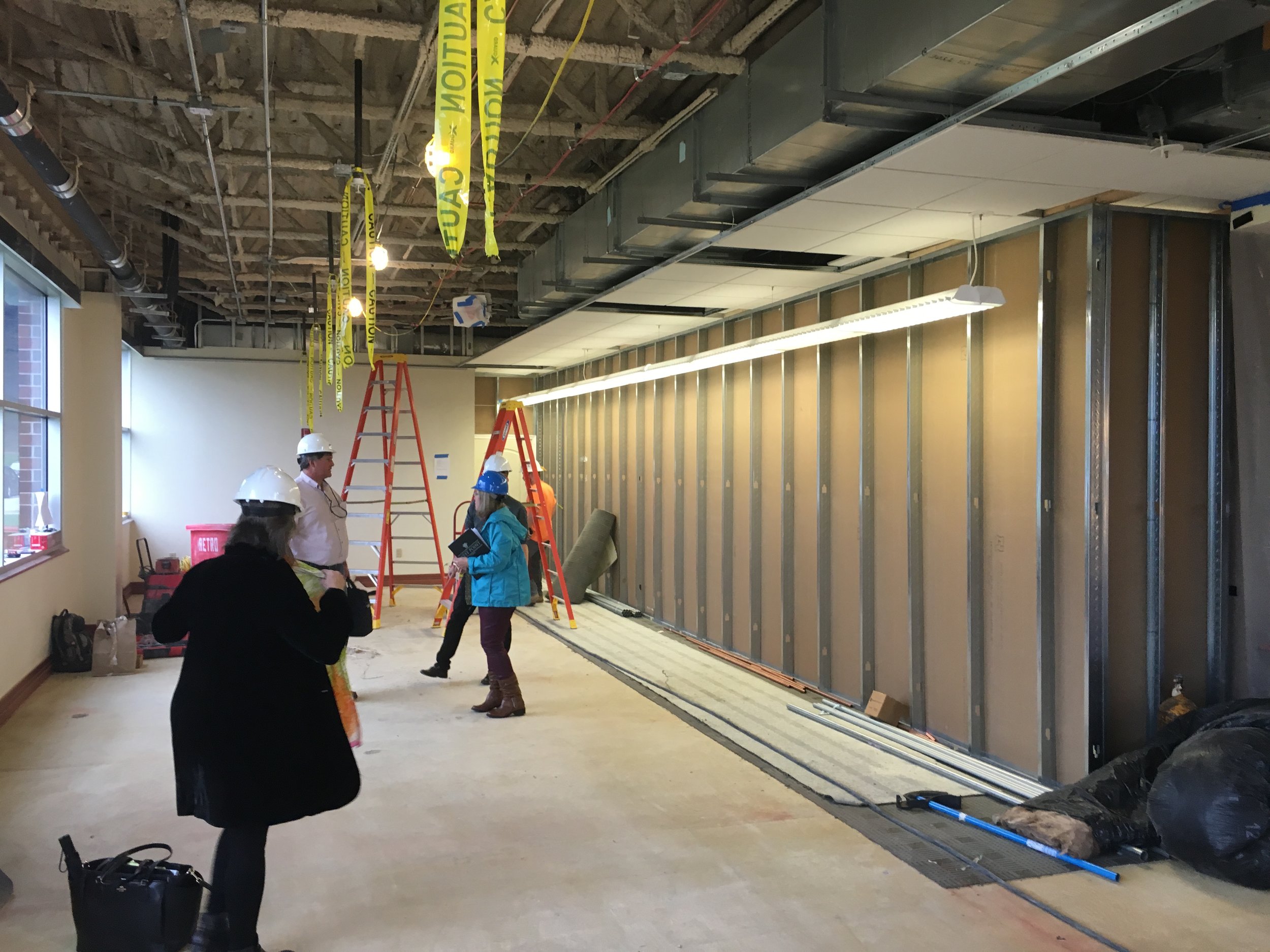 Nittany Success Center, construction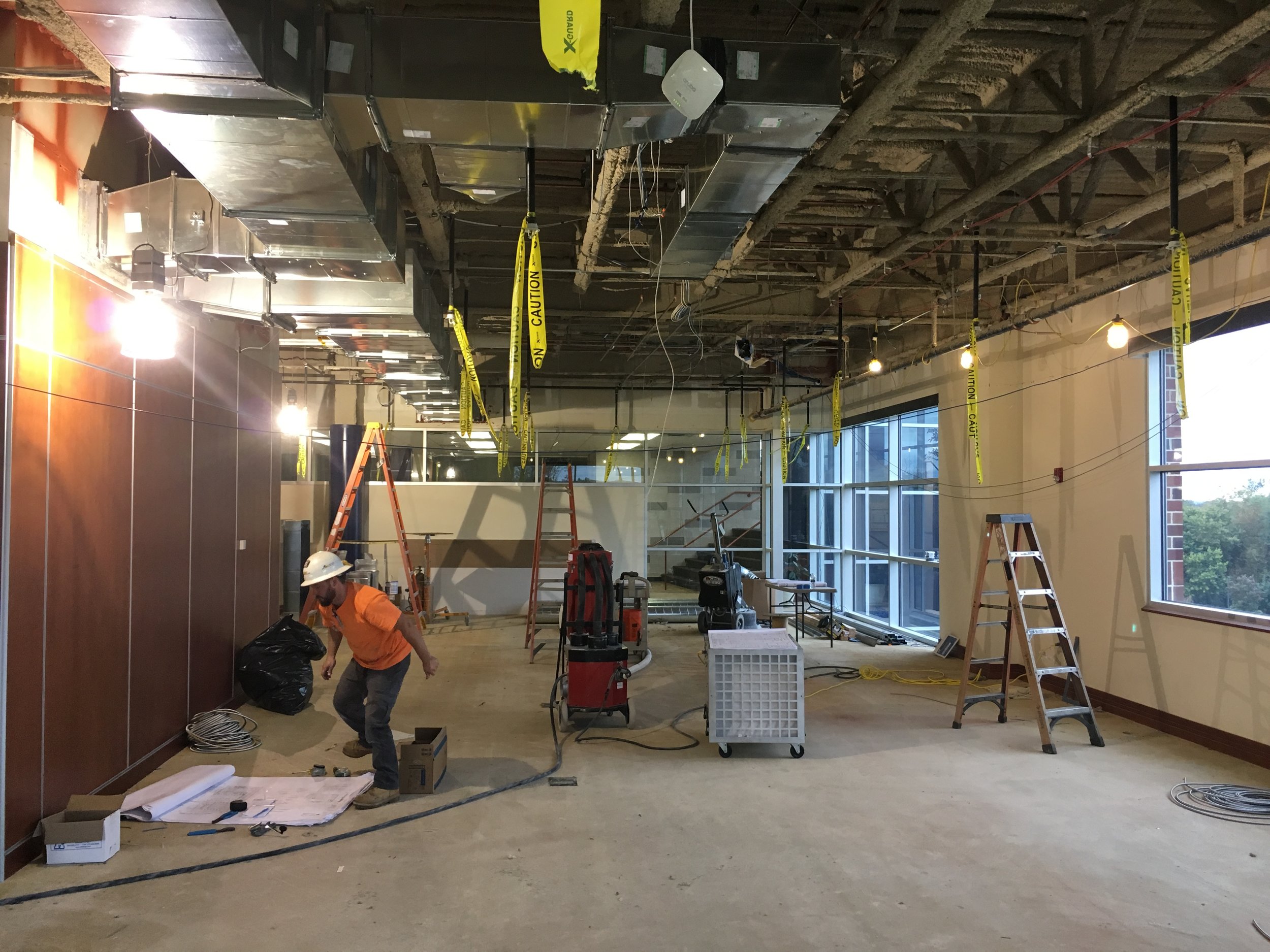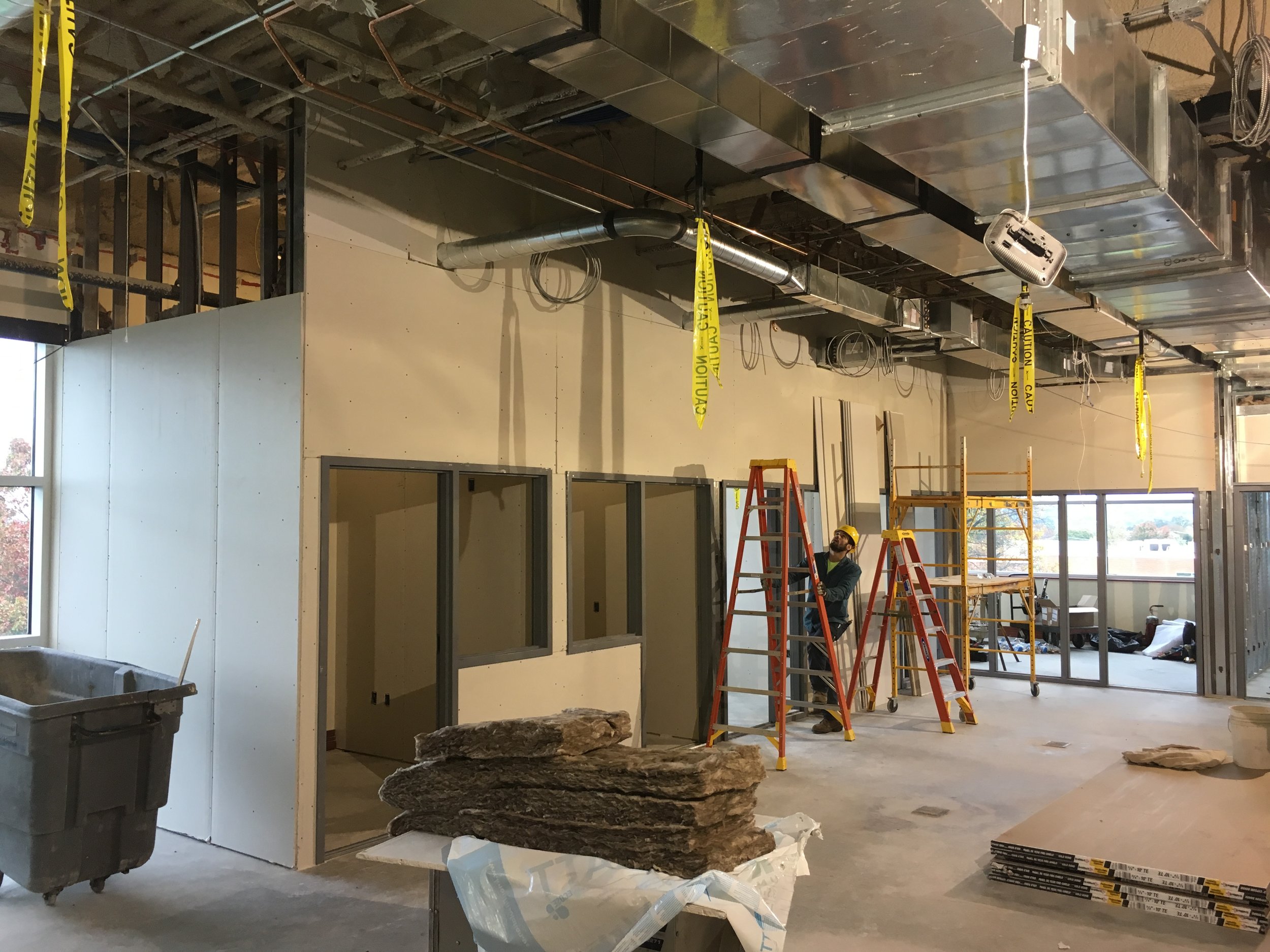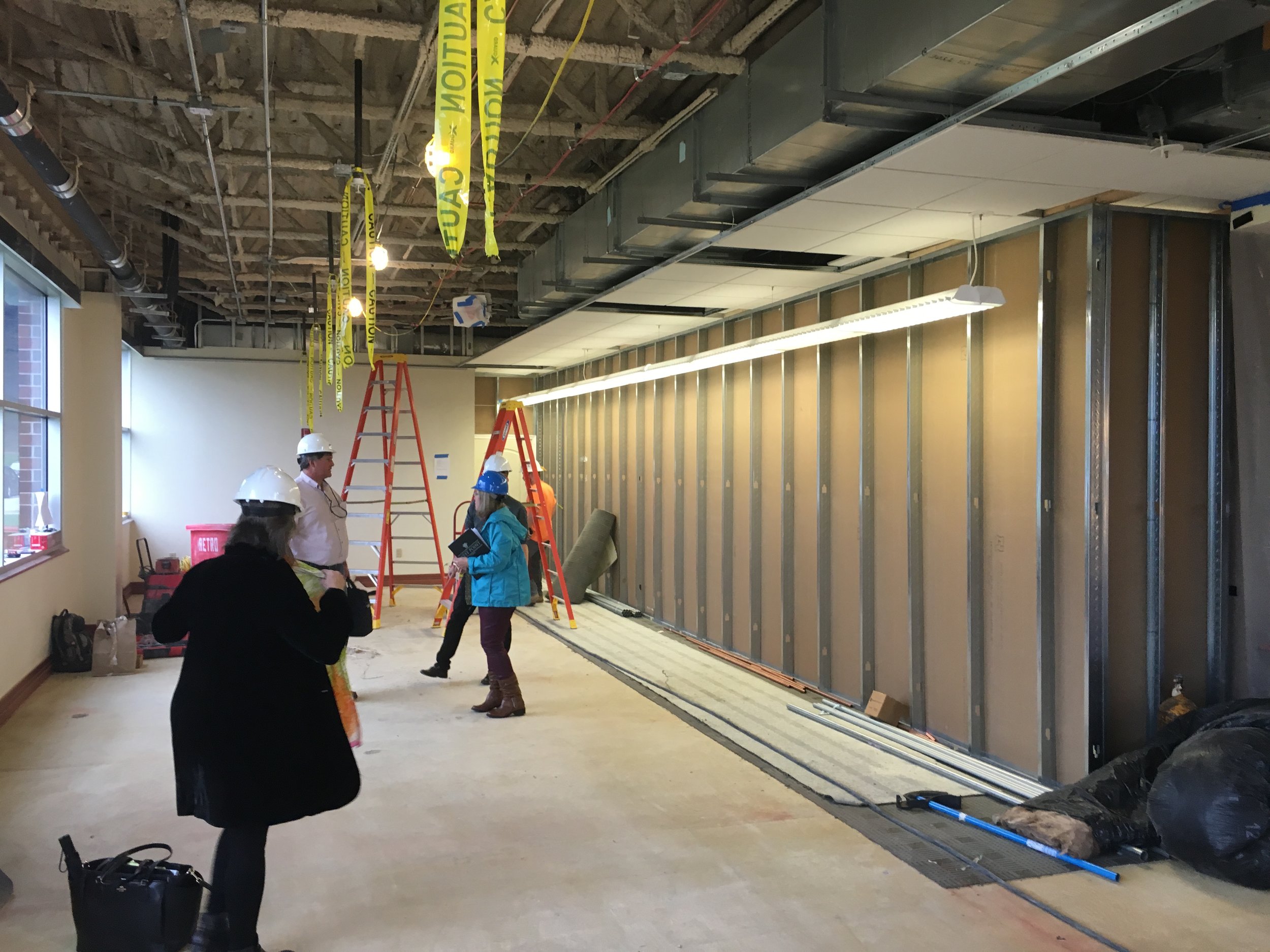 A bold beginning
If Dittenhafer had bold goals for Penn State York's new arts center 13 years ago, there was perhaps one particularly good reason: he'd studied there himself for a time as an undergraduate.
So, when M&D was placed in charge of creating The Pullo Center, the hope was to use the opportunity to elevate the school, to make campus more a part of the community.
"To me, this was really one of those career projects, the ones you remember most," Dittenhafer says. "We wanted it to be timeless, to provide a real sense of pride for people, and I think it has."
Years later, The Pullo Center remains more than an auditorium. In addition to a full slate of shows, the 71,000-square-foot site houses art and other classroom space and is connected to the Lee R. Glatfelter Library.
Families come for a show but are soon standing next to students and staff, staring north across the evening skyline in York.
"This was our first project together, but, right away, we saw how great it was to work with Frank and his team," Gumke recalls. "They listened to all of our needs, and it turned out amazing."
Maximizing potential
Today, there's a new building on the horizon at Penn State York – at least on paper.
The Graham Center for Innovation & Collaboration will be the first new building since The Pullo Center, and, even in its early stages, promises the same sort of local impact and community connection. The program curriculum focuses on entrepreneurship and real-world workforce skills learned through partnering with area businesses.
And for Dittenhafer, the building should amplify that feel: like something stitched between the school, the university system, and a world wide with possibility.
"We want to provide all we can locally for students to get the best education possible," he says. "We always talk about maximizing the potential of a project, and this is a perfect example."
M&D is also already at work on the Nittany Success Center, Penn State York's new tutoring and collaborative learning hub.
The 2,500-square-foot space will be carved from the existing library and will provide testing stations, academic coaching, and space for students to ask questions and get help all with greater comfort and privacy than ever.
"This was a project that had to be done on a limited budget but one that is going to make a huge difference," Gumke says.
Investing in community
The history of M&D at Penn State York is one of innovation – and of shared success.
Consider the Swenson Engineering Center, where M&D took a space from the 1960s and created a large-group engineering lab. Or, stop by a community room transformed from some old chairs and vending machines into a cozy student hangout.
Look, all across campus, at the work of an architecture firm that's been recognized widely for its excellence yet has never lost its local focus.
"I describe it really like a large firm with a small-town feel," Gumke says. "I just think how lucky this community is to have people like that, who are so invested in making York a great place."